Pastor-Brayden Buss
Brayden came to Crossroads in November of 2017. Brayden graduated from Oklahoma Baptist University in 2014, completed the Cross Church School of Ministry in August of 2017, and completed a Master of Divinity degree from Southeastern Baptist Theological Seminary in 2018. Brayden has served in churches in Oklahoma, North Carolina, and Arkansas, and has been in ministry since 2009. He and his wife Lauren have two sons, Wyatt and Fielder.
Favorite Bible Verse
I charge you in the presence of God and of Christ Jesus, who is to judge the living and the dead, and by his appearing and his kingdom: preach the word; be ready in season and out of season; reprove, rebuke, and exhort with complete patience an teaching.
braydenbuss@yahoo.com
Worship Pastor-Justin Wells
Justin came to Crossroads in January 2009. He studied Music and Theology at Oklahoma Baptist University and graduated in 2006. Justin was born and raised in Oklahoma and has been involved in music, youth, college, and children's ministry across the state since 2003. He and his wife Angelica have been married 15 years and have two sons, Jude and Luke.
Favorite Bible Verse
2 Corinthians 5:21
God made him who had no sin to become sin for us, so that in Him we might become the righteousness of God.
justin.wells83@att.net
Student & Senior Adult Pastor-Gary Honeycutt
Gary has been serving at Crossroads since 2007. He surrendered to the Ministry in 1987 and began full time Youth Ministry in 1988. Gary was born and raised in Oklahoma. His calling in life is to lead people to a saving knowledge of Jesus Christ and to help each gr
ow closer to God.
Favorite Bible Verse
Psalm 40:1
I waited patiently for the Lord; He turned to me and heard my cry.
garyhoneycutt58@yahoo.com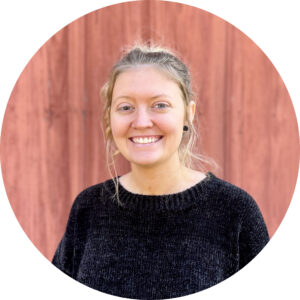 Kylie Fisher-Children's Minister
Kylie came to Crossroads in 2020 and is a recent graduate of Oklahoma Baptist University.
Mason Hardesty-Ministry Intern
Karen Noland-Financial Administrator
Steve Bricker-Maintenance